Polebarn Siding Vendors
CannonBall:HNP

CannonBall:HNP is the original producer of round track and trolley sliding door systems, and also features a full range of building products including sliding door systems, builders hardware, horse stalls, Dutch doors, cupolas, walk doors, windows and much more.
Fabral

An industry-leading product offering and superior service make Fabral the perfect choice for all your projects. Choose from a wide variety of profiles and colors.
Jensen Bridge
At Jensen Bridge and Supply Company we have been handling your steel needs for over 80 years! As the motto "the friendly house of service" states it is our goal to provide you our customer with the best steel and construction products while providing you with an exceptional customer service experience.
Polebarn Door Vendors
C.H.I. Overhead Doors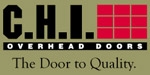 C.H.I. Overhead Doors is a prominent garage door company and a manufacturer of commercial sectional and rolling steel garage doors. C.H.I. produces the highest quality garage doors by integrating premium-quality materials with superior designs and workmanship while maintaining a strong focus on end user satisfaction. Dedicated to providing top quality overhead doors, backed by the best customer service and dealer support in the industry, it becomes clear why C.H.I. is "The Door To Quality."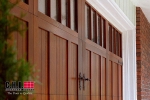 This is where department page styles and scripts are